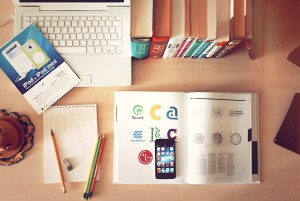 U.S trademark laws require trademark owners to actively enforce their rights or risk losing them. As
such, mark owners are obligated to employ solid enforcement strategies in an effort to enforce their rights against potential infringers. Despite having strong enforcement strategies, there have been instances where third parties have escaped liability for use of a mark without the mark owner's permission.
One might ask: How are these third parties using another's mark while circumventing successful trademark infringement claims? The answer typically is, "fair use."
Under the Lanham Act, the "fair use" doctrine protects certain uses of registered marks from successful infringement claims when the use of the mark is "a use, otherwise than as a mark…that is descriptive of and used fairly in good faith only to describe goods or services of a party, or their geographic origin." 15 U.S.C. § 1115(b)(4). Fair use is a defense to a claim of trademark infringement. It is an issue that is frequently litigated and the line between fair use and infringement is often blurred.
CLASSIC FAIR USE
Classic fair use occurs when a third party uses someone else's mark, fairly and in good faith, merely to describe its own goods or services. In this scenario, the mark at issue typically contains one or more descriptive words. For example, in KP Permanent Make-up, Inc. v. Lasting Impression, Inc., 543 U.S. 111 (2004), Lasting Impression Inc., a company selling permanent makeup products and having a registration for the mark MICRO COLORS, attempted to prevent KP Permanent Make-up Inc., a company also selling permanent make up products, from using the term "microcolor" to describe features of their products. The court found that use of the term "microcolor" to fairly and in good faith describe a feature of a third party's permanent makeup was fair use where the use was in good faith and in its ordinary descriptive meaning.
NOMINATIVE FAIR USE
Nominative fair use occurs when a third party uses someone else's mark to refer to the owner of the mark or to their goods and services. In this scenario, there is no other reasonable way to refer to the mark owner's goods and services other than through the use of the mark. For example, in New Kids on the Block v Gannett Satellite Info Network, 971 F. 2d 302 (9th Cir 1992), two different newspapers conducted public polls about the New Kids on the Block band, the Ninth Circuit found that since the use was an accurate identification of the band with no suggestion of endorsement or sponsorship, and because there was no other way to refer to the band other than by its name, such use was non-infringing.
Courts consider the following factors in determining whether normative fair use applies:
1. Whether the use implies an endorsement or sponsorship by the owner of the mark;
2. Whether there exists no easier way to refer to the owners or its goods/services; and
3. Whether only so much of the trademark is used as is necessary to identify the owner and no more.
While the use of a company's word mark may weigh in favor of fair use, use of a company's logo may call the third consideration into question – Does the use of a mark owner's logo exceed the amount of use necessary to identify the owner and no more?
Good business practices include requesting permission before using another's logo for any purpose and in any manner except as specifically provided by a license agreement or some other written permission to do so.
Courts have determined that third party use of trademarks is considered nominative fair use in the following situations: news reporting, critique and reviews, comparative advertising, to identify affiliation with customers and business partners, and use as an authorized reseller or distributor.
News Reporting, Critique & Reviews
The United States trademark laws preserve the First Amendment freedom of speech privileges through the fair use doctrine. Under the fair use doctrine, a third party's marks may be used in news reporting to refer to the mark owners or their goods and services. This use extends to criticism and reviews, including negative reviews, so long as the use is factually accurate and meets the fair use requirements.
Comparative Advertising
Comparative advertising is commonly used to showcase a company's strengths, and/or the features of their goods or services in comparison to those of a competitor. A company is permitted to use a competitor's mark in an ad provided that it is used in an accurate and non-deceptive manner. The ad must not confuse or mislead consumers into a belief that an affiliation, sponsorship or endorsement exists between the company and its competitor. Additionally, appropriate disclaimers should be included specifically providing notification of the competitor's ownership in their marks.
Use to Identify Customer and Business Partner Affiliation
Oftentimes, companies wish to identify their customers and business partners on their websites and other marketing or promotional materials. This use is permitted if it is factual. However, caution is advised when using another company's logo to identify them as a customer or business partner. As mentioned earlier, prior to using the identity of a customer or business partner through the use of their logos, it is wise to get their permission.
Use as an Authorized Reseller or Distributor
Owners of brands who work with authorized resellers and distributors typically have agreements in place that dictate how and where the reseller or distributor can use the owner's marks. One common provision in such an agreement prevents the reseller or distributor from altering or modifying the company's marks that are affixed to or appear on the company's products.
Whether the use of third-party's trademark is permitted under the fair use doctrine is not always black and white. Each situation has its own unique set of facts, which when applied to the fair use factors result in a subjective determination for or against fair use.
Contact us for further guidance on this topic.
---
**The information provided on and through this website is for informational purposes only and not for the purpose of providing legal advice. You should contact an attorney to obtain advice with respect to any particular issue or problem. Use of and access to this website, blog and any of the e-mail links contained within this website do not create an attorney-client relationship**